What's Your New Year's Resolution?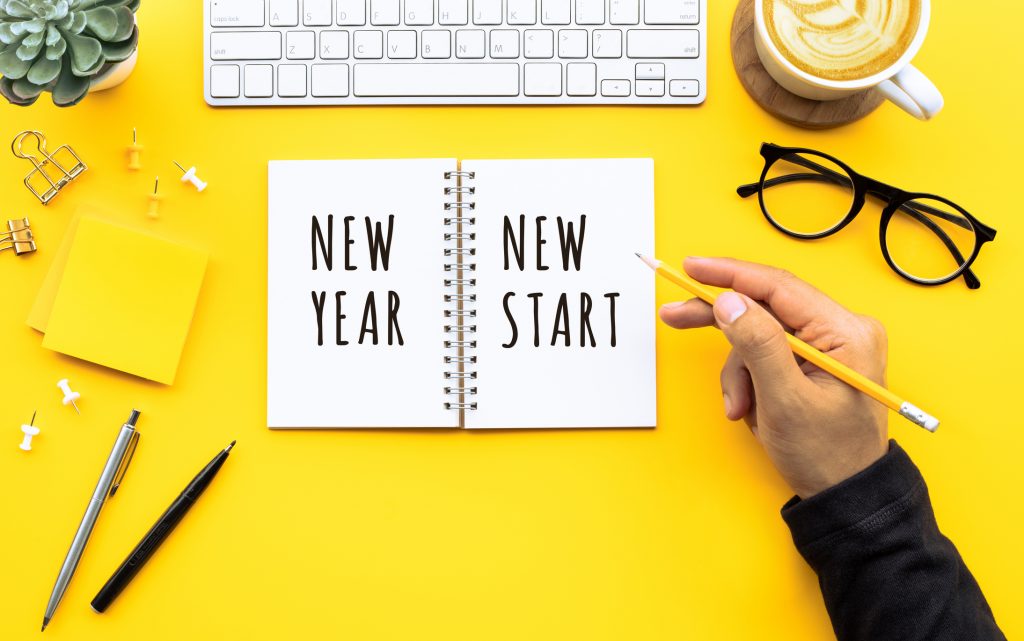 Many make them, and few keep them. New Year's resolutions can be a great way to trade in bad habits for good ones but can also feel more like a burden than a blessing. Some people take on too grand a goal to realistically keep up with through the year. Others may struggle to think of anything at all. No matter what camp you're in, there are some goals everyone should have on their list. So, what's your New Year's resolution?
Spend More Time Outside
Spending time outside has many health benefits. A recent study suggests that being outside in a green space may reduce the risk of type 2 diabetes, heart disease, and high blood pressure.[1] In Japan, "forest bathing" is popular among those who want to destress and experience the health benefits of being around trees. Getting out usually means doing a bit of exercise, whether that's a run or just a leisurely walk. It's also a good way to get active and stay active, no matter how much exercise you normally do.
Get enough sleep
Are you looking to lose weight, reduce stress, or generally be healthier in 2021? Getting enough sleep could be the key to achieving all of these. Research shows that getting enough sleep can make it easier to avoid cravings for unhealthy foods. There are studies linking lack of sleep to increased stress, and even increased risk of Alzheimer's and dementia. Experts recommend getting up and going to sleep around the same time every night and avoiding screens for at least half an hour before going to bed.[2]
Set realistic goals
You can lead a horse to water, but you can't make him drink. The same goes for New Year's resolutions. And if you set an unrealistic goal, you likely won't meet it. Frustration can be a major obstacle to achieving a goal, as can resolving to do something you absolutely hate. If your goal is to work out more, there are many options other than the treadmill if you find it too boring – like swimming, yoga, and dance. If having an active retirement is your goal this year, remain patient with yourself throughout the year and don't abandon the goal after a relapse.
If you have financial goals for 2021, we help you create a plan. It doesn't pay to put off figuring out your finances, so resolve to do so this year. Whether you're looking to retire this year or not, we can help you create a plan for the long-term. We offer no cost, no obligation financial reviews so that we can meet face-to-face and learn more about your specific financial planning needs.
[1] https://www.sciencedaily.com/releases/2018/07/180706102842
[2] https://www.businessinsider.com/best-science-backed-new-years-resolutions-2017-12#to-help-you-lose-weight-eat-healthier-and-feel-better-resolve-to-fix-your-sleeping-habits-1
Epstein & White Financial, LLC ("Epstein & White Financial") is an SEC-registered investment adviser; however, such registration does not imply a certain level of skill or training and no inference to the contrary should be made. A copy of Epstein & White Financial's current written disclosure statement discussing our advisory services and fees is available for review upon request or at www.adviserinfo.sec.gov.
Epstein & White Retirement Income Solutions, LLC ("Epstein & White Retirement") is a licensed insurance agency with the State of California Department of Insurance (#0K53785). All investment advisory and financial planning services are provided only through Epstein & White Financial.
Information contained herein is for informational and illustrative purposes only and general in nature. It should not be considered investment advice or a recommendation to buy or sell any type of securities or insurance products and no investment decision should be made based solely on any information provided herein. We provide this information with the understanding that we are not engaged in rendering legal, accounting, or tax services. We recommend that all investors seek out the services of competent professionals in any of the aforementioned areas.
Investment in securities carries a risk of loss, including loss of principal amount invested. Different types of investments involve varying degrees of risk. It should not be assumed that diversification or asset allocation protects a portfolio from loss or that such will produce profitable results.