3 Reasons to Review Your Tax Strategy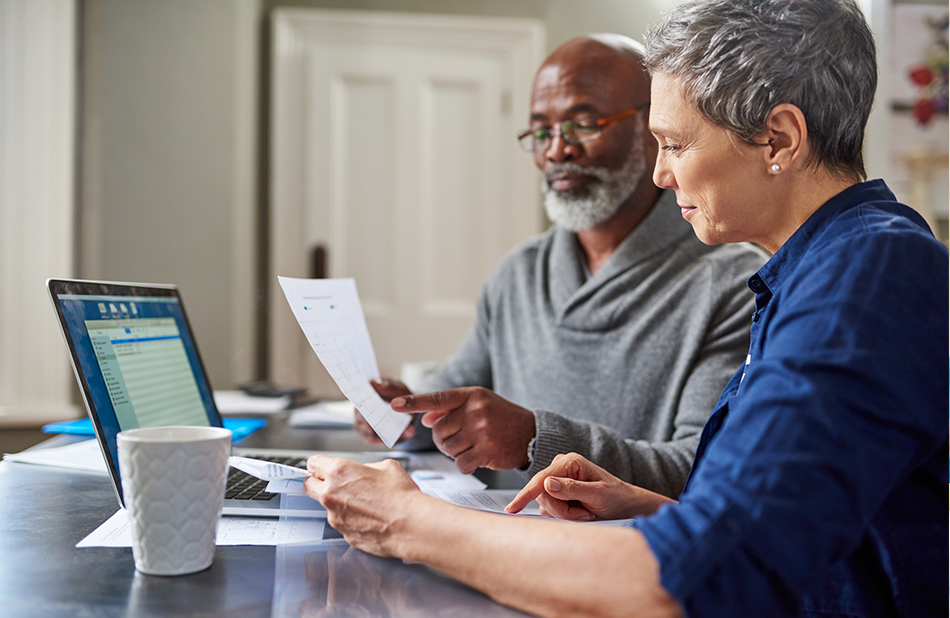 Now that President Biden has been sworn in and the Senate is evenly split between Republicans and Democrats, it's time to consider what tax policy changes could be coming. President Biden and Vice President Harris proposed several tax-increasing measures on the campaign trail, and it's important to consider how they could affect you. Here are 3 reasons to review your tax strategy.
Social Security Base and Income Tax Rates May Increase
Right now, only earnings of up to $142,800 incur the Social Security payroll tax. President Biden has proposed also imposing it on earnings of $400,000 and over.[1] As for income taxes, the current maximum rate is 37%. Biden's proposal could increase this to 39.6% and possibly impose a 3.8% net investment income tax on investment income.[2]
Your Estate Plan
In 2021, the Estate Tax Exemption limit is $11.7 million for individuals and $23.4 million for couples[3], but this could change. The pre-Tax Cuts and Jobs Act limit was $5.49 million for individuals[4], and this could go lower during the Biden presidency. Also, keep in mind the major estate planning change passed in 2020. The SECURE ACT eliminated the "stretch" IRA, which allowed heirs to stretch out distributions based on their life expectancy. Most non-spouse beneficiaries must now empty inherited accounts within ten years of the original owner's death.[5] This means less time for funds to grow tax deferred and larger distributions that could potentially result in a bigger tax burden. This change, and any law regarding estate planning passed in the future, could mean you need to review your estate plan and potentially rethink your tax minimization strategy.
Income and Capital Gains
While nothing is known for sure, there is talk of eliminating the capital gains tax rates and taxing long-term gains at ordinary income tax rates.[6] Gains could also be subject to a 3.8% net investment tax. It's important to keep an eye on what's happening in Washington and stay in contact with your advisor and CPA. We can help you create an investment strategy based on any changes and work to minimize your overall tax burden in retirement.
There are ways a financial advisor can help you with tax strategies, such as converting to a Roth IRA, Charitable Remainder Trust (CTR), and using a step-up in basis to pass on wealth to your loved ones. The strategies that could work for you depend on your unique situation, which is why it's important to sit down with a professional who knows your situation. We offer complimentary reviews so that we can look at your finances and learn more about your tax minimization and overall retirement planning needs.
[1] https://www.taxpolicycenter.org/taxvox/biden-proposed-raising-social-security-payroll-taxes-740-billionand-still-got-elected
[2] https://www.forbes.com/sites/martinshenkman/2021/01/10/after-the-georgia-runoff-what-tax-planning-should-you-do-now/?sh=4fd7d75769ea
[3] https://www.irs.gov/businesses/small-businesses-self-employed/estate-tax
[4] https://www.irs.gov/businesses/small-businesses-self-employed/estate-tax
[5] https://www.irs.gov/retirement-plans/plan-participant-employee/retirement-topics-required-minimum-distributions-rmds
[6] https://www.forbes.com/sites/martinshenkman/2021/01/10/after-the-georgia-runoff-what-tax-planning-should-you-do-now/?sh=4fd7d75769ea
Epstein & White Financial, LLC ("Epstein & White Financial") is an SEC-registered investment adviser; however, such registration does not imply a certain level of skill or training and no inference to the contrary should be made. A copy of Epstein & White Financial's current written disclosure statement discussing our advisory services and fees is available for review upon request or at www.adviserinfo.sec.gov.
Epstein & White Retirement Income Solutions, LLC ("Epstein & White Retirement") is a licensed insurance agency with the State of California Department of Insurance (#0K53785).  All investment advisory and financial planning services are provided only through Epstein & White Financial.
Information contained herein is for informational and illustrative purposes only and general in nature.  It should not be considered investment advice or a recommendation to buy or sell any type of securities or insurance products and no investment decision should be made based solely on any information provided herein. We provide this information with the understanding that we are not engaged in rendering legal, accounting, or tax services. We recommend that all investors seek out the services of competent professionals in any of the aforementioned areas.
Investment in securities carries a risk of loss, including loss of principal amount invested.  Different types of investments involve varying degrees of risk. It should not be assumed that diversification or asset allocation protects a portfolio from loss or that such will produce profitable results.