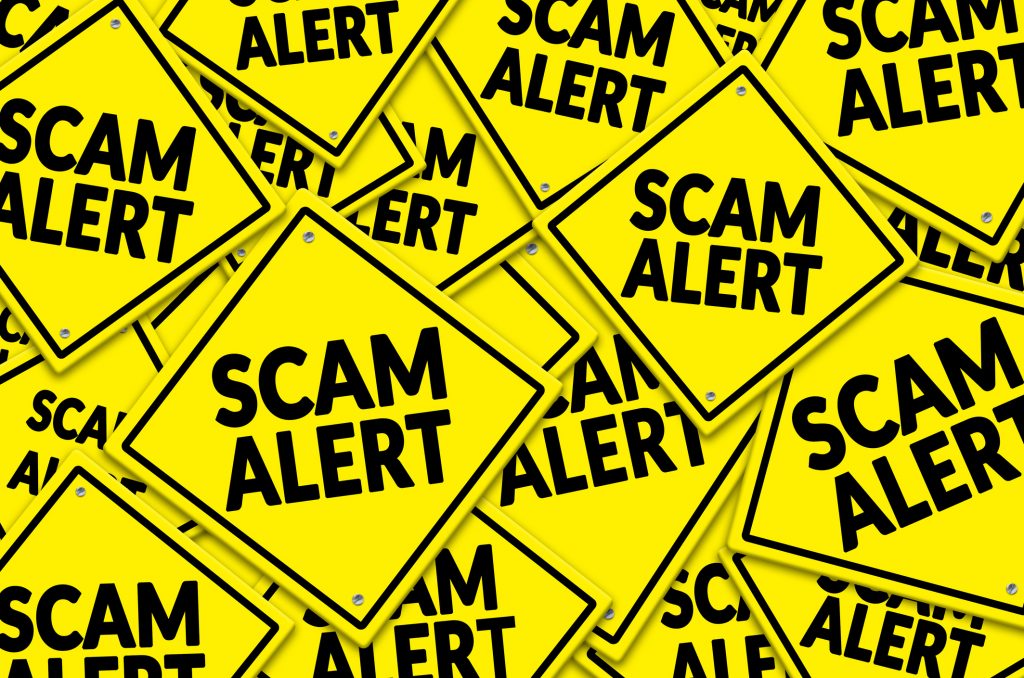 Return prepare fraud can be very common during tax season[1] and scammers tend to target older adults. Digitization has made tax preparation easier but has also opened up a whole new world of criminal activity. While there's not much we can do to stop these threats entirely, there are certainly ways that we can all be smarter and more cautious. Know how to spot a scam and watch out for scams during tax season.
Question Higher-Than-Expected Refund Claims
Most tax preparers aren't criminals, but there have been instances of preparers encouraging taxpayers to claim improper tax credits or deductions. Some offer free money in the form of an inflated tax refund. They often focus on refundable tax credits like the Earned Income Tax Credit (EITC). Taxpayers who falsely claim these deductions or receive a fraudulent refund can be subject to jail time or a penalty. Make sure any professions you work with are credible and question something that looks out of the ordinary. Even honest mistakes can land you in a lot of trouble with the IRS.
Look Out for Suspicious Emails
Phishing is a scam where criminals attempt to trick you into giving out your personal information by impersonating businesses or government agencies through email. Beware of emails that appear to be from the IRS asking you to click on links or provide personal information. These links can install malware on your computer or phone, and your personal information could end up in the wrong hands. Keep in mind that a phishing email might look like it's from the IRS, but the IRS doesn't contact taxpayers through email. Scams might ask for your personal information or ask you to sign in to an online account by clicking on a suspicious link.
Watch Out for Fake Charities
You may be able to deduct charitable contributions, but be wary when making a donation. Fake charities exist, and they can try to steal your money and your identity. Make sure to research any charity you donate to first to make sure they are legitimate. Be on the lookout for charities with names that are similar to well-known organizations. Also, keep in mind that real charities don't ask for your personal information, such as your Social Security number or passwords, when you make a donation.
Identity theft can pose a major threat to your financial wellbeing. That's why it's important to be on the lookout for scams, especially during tax season. In a digital world, verification is particularly important. This includes verification of the professionals you work with. We encourage you to get to know us before working with us during a complimentary financial review. Schedule a time to speak with us to discuss your tax situation or any other retirement planning concerns you may have.
[1] https://www.irs.gov/newsroom/dirty-dozen
Epstein & White Financial, LLC ("Epstein & White Financial") is an SEC-registered investment adviser; however, such registration does not imply a certain level of skill or training and no inference to the contrary should be made. A copy of Epstein & White Financial's current written disclosure statement discussing our advisory services and fees is available for review upon request or at www.adviserinfo.sec.gov.
Epstein & White Retirement Income Solutions, LLC ("Epstein & White Retirement") is a licensed insurance agency with the State of California Department of Insurance (#0K53785). All investment advisory and financial planning services are provided only through Epstein & White Financial.
Information contained herein is for informational and illustrative purposes only and general in nature. It should not be considered investment advice or a recommendation to buy or sell any type of securities or insurance products and no investment decision should be made based solely on any information provided herein. We provide this information with the understanding that we are not engaged in rendering legal, accounting, or tax services. We recommend that all investors seek out the services of competent professionals in any of the aforementioned areas.
Investment in securities carries a risk of loss, including loss of principal amount invested. Different types of investments involve varying degrees of risk. It should not be assumed that diversification or asset allocation protects a portfolio from loss or that such will produce profitable results.