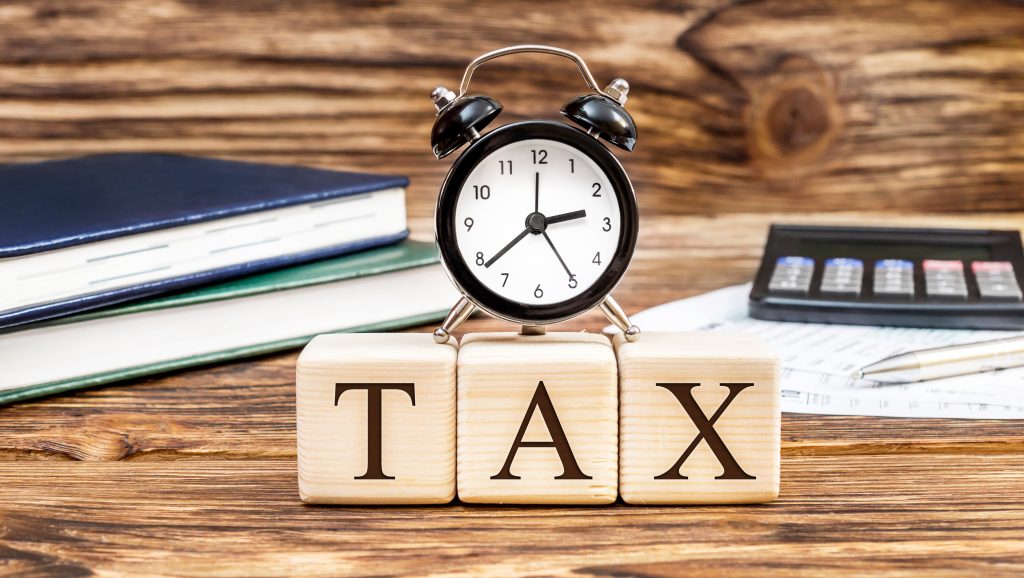 Tax season is the perfect time to take stock of your overall finances and how they may have changed in the last year. And luckily for you, tax season is extended until May 17th this year, so you have even more time to do that! As you go through important documents, make sure to review your investment plan, estate plan, long-term tax minimization strategies, and overall retirement plan during this extended tax season.
What's Your Investment Strategy?
Having a bucket of investments isn't the same as having a comprehensive investment strategy. The latter becomes even more important as you near and enter retirement, as you may plan on generating retirement income from your portfolio, and your risk tolerance may decrease. Consider your past investment decisions and the thought process behind them: Were they based on emotions like fear? Were they made quickly? A professional can help you review your asset allocation, your income needs, and risk tolerance in retirement, as well as potentially present you with a wide array of investment options.
Are You Concerned About Taxes in the Future?
We've seen increased government spending due to COVID and will likely see more in the near future. This could mean a larger tax bill later on, even for those no longer earning income. There are several reasons why your tax burden could actually increase in retirement, including Required Minimum Distributions (RMDs) from tax-deferred retirement accounts, property sales, and taxes on Social Security benefits. There are many long-term tax minimization strategies an advisor can help you consider, such as a Roth IRA conversion.
Do You Have An Estate Plan? 
Do you have a will, healthcare directive, and other estate planning documents? If so, it's important to review them periodically. Many people may not know that their will does not control who inherits all of their assets, such as retirement accounts, life insurance policies, and annuities. In order to pass these on, you must name a beneficiary for each.[1] If you don't, these assets will likely be paid to your probate estate, possibly triggering income tax. When it comes to passing on retirement accounts, note that beneficiaries must now empty inherited accounts within ten years of the original owner's death.[2] Review your beneficiary designations with the knowledge that your beneficiaries will likely have to drain your account in 10 years if they are not your spouse.
We can help you fit all the pieces of the puzzle together with a retirement plan that includes an investment strategy, tax minimization plan, and estate plan. We can help you figure out which income sources to draw on and when, how to help protect what you've earned, and how to pass it on to loved ones. Sign up for a complimentary review where we can assess your current retirement plan or help you get started on creating one.
---
[1] https://www.thebalance.com/why-beneficiary-designations-override-your-will-2388824
[2] https://www.irs.gov/publications/p590b#en_US_2020_publink100035553
Epstein & White Financial, LLC ("Epstein & White Financial") is an SEC-registered investment adviser; however, such registration does not imply a certain level of skill or training and no inference to the contrary should be made. A copy of Epstein & White Financial's current written disclosure statement discussing our advisory services and fees is available for review upon request or at www.adviserinfo.sec.gov.
Epstein & White Retirement Income Solutions, LLC ("Epstein & White Retirement") is a licensed insurance agency with the State of California Department of Insurance (#0K53785).  All investment advisory and financial planning services are provided only through Epstein & White Financial.
Please Note: Epstein & White is a tradename. All services provided by Epstein & White investment professionals are provided in their individual capacities as investment adviser representatives of Mercer Global Advisors Inc. ("Mercer Advisors"), an SEC registered investment adviser principally located in Denver, Colorado, with various branch offices throughout the United States doing business under different tradenames, including Epstein & White.
Information contained herein is for informational and illustrative purposes only and general in nature.  It should not be considered investment advice or a recommendation to buy or sell any type of securities or insurance products and no investment decision should be made based solely on any information provided herein. We provide this information with the understanding that we are not engaged in rendering legal, accounting, or tax services. We recommend that all investors seek out the services of competent professionals in any of the aforementioned areas.
Investment in securities carries a risk of loss, including loss of principal amount invested.  Different types of investments involve varying degrees of risk. It should not be assumed that diversification or asset allocation protects a portfolio from loss or that such will produce profitable results.