Retirement Income Solutions in San Diego
At Epstein & White our sole focus is YOU.
About Epstein & White
Epstein and White, Retirement Income Solutions in San Diego, is on a mission to personally guide our clients through a tailored retirement planning process for a financially sound and enjoyable retirement. We specifically concentrate on the needs of the pre-retiree and recently retired in the San Diego area. As your independent financial advisor, we take a comprehensive approach when developing a retirement financial strategy specifically for your future, and act as a "personal CFO" by designing a custom income plan that is centered around your wants, needs, and goals. At Epstein & White, we value our clients, knowing that relationships are the cornerstone of success.
Creating sound financial strategies for the days ahead.
Let Epstein and White help you.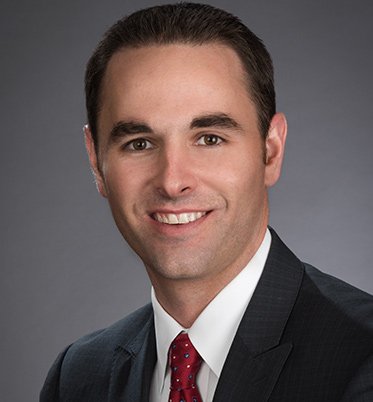 Meet Epstein & White
Brad White, CFP®
Founder & CEO
Bradley R. White is the Founder & CEO of Epstein & White Retirement Income Solutions, LLC. Mr. White is a Certified Financial Planner™ and holds a bachelor's degree in finance from San Diego State University. Mr. White is an Investment Advisor Representative with his Series 66 license. He has appeared locally on television stations, Fox News and CBS, and the "Big Biz Radio Show" with Dave Sully. In addition, he is the author of The Step by Step Guide on How to Retire Right and is a featured contributor in numerous Kiplinger articles. Mr. White is also the host of "Retire Right with Epstein and White," on KOGO 600.
Brad and his wife, Ashley, are both San Diegans, raised in the Clairemont and La Jolla areas respectively. They are both avid sports enthusiasts who grew up playing baseball, tennis and golf. Continuing to still enjoy their active lifestyle to this day. Together they are raising their 2 children. Reily (10) who enjoys skateboarding, Star Wars and Legos and their newest addition to the family, Slater who was born in May of 2020.
CA Insurance Number: 0H26322
Please refer to link at bottom of page for descriptions of professional designations referenced.
Meet Epstein & White
Sean O'Connor, CFP®
President
Sean O'Connor is a graduate of the University of Southern California where he holds a Bachelor of Science degree in Economics. During his time as a Trojan he also competed for their intercollegiate Division I volleyball team. Upon graduation, Sean began career in financial services immediately, finding himself drawn to helping people achieve financial independence and freedom to enjoy their retirement years. To further his knowledge as an advisor, in 2012 Sean became a Certified Financial Planner™ professional.  As a CFP® Sean has completed extensive industry training and education requirements and maintains a fiduciary status when making recommendations to clients. Outside of the office, Sean maintains an active lifestyle as he continues to enjoy the sport of volleyball on both indoor and beach courts. In addition, he enjoys spending time in nature hiking, mountain biking, and camping with his family, friends, and golden retriever.
CA Insurance Number: OG96178
Please refer to link at bottom of page for descriptions of professional designations referenced.
David Krakauer,

CFA®, CRPS®
Meet Epstein & White
David Krakauer, CFA®, CRPS®
Chief Investment Officer
David joined Epstein & White in 2018 and serves as the firm's Chief Investment Officer.  He is currently responsible for overall investment strategy, market research, and trading-related operations.  Under David's leadership the firm has developed portfolio management strategies, including both traditional and alternative approaches, designed to offer enhanced opportunity for growth, improved downside protection, and consistent income.
David holds the Chartered Financial Analyst (CFA) designation and is required to uphold the CFA Institute Code of Ethics and Standards of Professional Conduct.  He also holds the Chartered Retirement Plans Specialist (CRPS) designation, and has a Bachelor's Degree from the State University of New York at Albany. David's prior experience includes working on alternative investment strategies at Altegris, employer-sponsored plans at ADP Retirement Services, and private wealth and business solutions at JPMorgan Chase & Co.
David is originally from Westchester County in New York and has lived in San Diego since 2012.  He and his wife Elizabeth currently reside in Mission Hills and welcomed their daughter Sloan to the world in 2019. Outside of work they enjoy experiencing new cultures and traveling the world.  In recent years they have traveled to Switzerland, France, Japan, and Italy.
Please refer to link at bottom of page for descriptions of professional designations referenced.
Investment, Advisory and Planning Team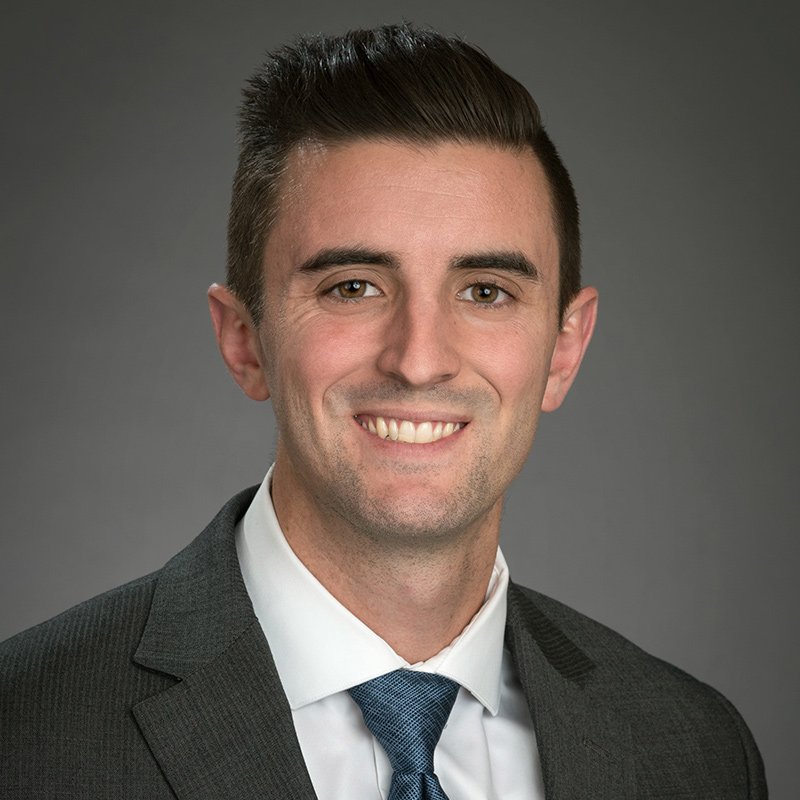 Investments, Advisory and Planning Team
Patrick Wynne
Associate Advisor
Pat joined Epstein & White in November 2018 after previously working for a wealth management firm in Santa Barbara, CA. There he earned his series 66 and life insurance licenses and built the foundation of his experience in the financial services industry. Being on the client service end of the industry, Pat has quickly recognized the little things that go a long way in giving a client the customer experience they deserve.
Pat played collegiate soccer at Westmont College and graduated with a degree in Psychology. He is currently pursuing his CFP designation. He loves working with clients and believes that service and support are a key factor in helping clients achieve their goals.
Pat is San Diego born-and-raised. In his free time he enjoys traveling, playing and watching golf, and spending time with family.
CA Insurance Number: 0M50217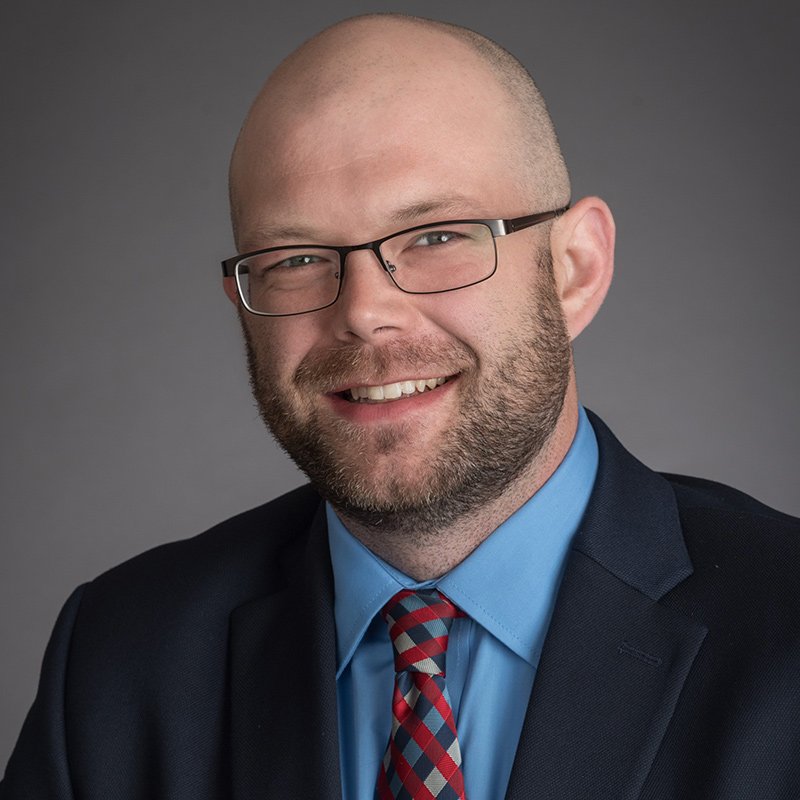 Investments, Advisory and Planning Team
Garrett Cauley
Service Adviser
Garrett joined the Epstein & White family in January of 2019. Since then, he has already worked with our clients to help protect the assets they have spent their lives building up. 
Prior to joining our family, Garrett spent the last 7 years in the insurance industry and has held different positions at different top rated insurance carriers to gain a holistic view of the insurance planning process. This path has put him in a position to help his clients find the right protection plan customized to their needs and goals. 
Garrett learned at a young age that unforeseen events can run even the best made plans into the ground. While it isn't traditionally considered the most exciting, Garrett puts a passionate emphasis on the importance of appropriate protection planning for his clients. As the Life and Long-Term Care expert for Epstein & White, Garrett works hand-in-hand with the other fiduciary advisors in the office to create a truly holistic course of action for clients to follow to make sure the retirement they deserve is also safe from the unexpected.
Garrett received his bachelor's degree from the University of Massachusetts at Dartmouth with honors. Originally from Salem, Massachusetts, Garrett says he has adjusted well to living in San Diego and the lack of snowfall that comes with it. 
CA Insurance Number: OM77874
Investments, Advisory and Planning Team
Greg Martinez
CPA
Greg is a certified public accountant licensed in California. He joined Epstein and White in January in 2019 and leads our tax department where he prepares tax returns, develops tax plans, and other related services for our clients.
Greg has an accounting degree from the University of Southern California (USC). He is also an enrolled agent, a credential he earned by passing a rigorous examination in tax law and a background check with the IRS.
Greg has been a practicing CPA for over 20 years. His passion is helping his clients pay the least amount of tax allowable by law. He regularly attends continuing education events to keep current on late breaking developments in tax law and administration.
Greg is tech savvy, having worked over 10 years in the tax software industry, most recently for Intuit the makers of TurboTax. He has worked the last 8 years in public accounting preparing hundreds of individual and business returns each year.
Greg is originally from the Los Angeles area and has resided in Chula Vista for 15 years. He is married with 3 teenage children. In his spare time, he enjoys water activities like swimming and boating, particularly when traveling with his family.
Operations, Marketing and Administrative Team
Epstein & White
Epstein & White Retirement Income Solutions, LLC is a retirement income planning firm serving clients throughout San Diego, Del Mar, and other Southern California communities. As independent financial advisors in San Diego, we have developed our business by reaching out, nurturing and maintaining close, trusting relationships with each of our clients.