We believe that knowledge is power, and that's why we created "Money News You Can Use". I pick the five best articles I read each month and post them here so you can stay informed of the latest financial news and arm yourself with knowledge when preparing for retirement. I know most people don't have time to sift through hundreds of articles to find the most relevant and helpful ones, which is why I do it for you!
This month, we will focus on the five key areas of retirement planning. There are many things to think about when it comes to retirement, but income planning, investing, taxes, estate planning, and healthcare planning are some of the main building blocks you should address when creating a plan for retirement.
– Happy Reading
Epstein and White Founder
Brad White
SCHEDULE YOUR COMPLIMENTARY FINANCIAL REVIEW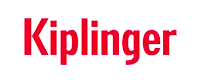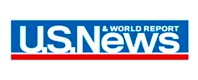 MONEY NEWS YOU CAN USE: The 5 Key Areas of Retirement Planning
The videos and articles below are being provided for informational purposes only and should not be considered investment advice or recommendations to buy or sell any securities. No investment decisions should be made based solely on the information provided in these articles and newsletters. Some of the links go to third party websites. These links are included for convenience only. We do not endorse, sponsor, or recommend any of the third parties, or their websites, and do not guarantee the adequacy of information contained within their websites.
Epstein & White
Epstein & White Retirement Income Solutions, LLC is a retirement income planning firm serving clients throughout San Diego, Del Mar, and other Southern California communities. As independent financial advisors in San Diego, we have developed our business by reaching out, nurturing and maintaining close, trusting relationships with each of our clients.
Complimentary Introductory Appointment!

Schedule Your Appointment Now!