Discover many of the opportunities available to help you plan for your financial future.
Epstein & White Financial Services
Social Security
There are hundreds of combinations on ways a single person or a married couple can elect their Social Security benefits, and choosing the wrong option can cost tens of thousands of dollars throughout your retirement. At Epstein & White we have an in-depth knowledge of the Social Security system, and combine it with state-of-the-art software to run custom analysis for our clients on the optimal way to claim your Social Security benefits. We start by first taking a look at strategies that will optimize the lifetime dollars you and your spouse receive, and then we integrate these strategies with the rest of your income plan to help you decide what is best for your specific situation.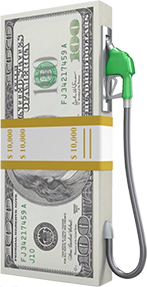 How big is your Retirement Shortfall?
Will you outlive your money or will your money outlive you?