Discover many of the opportunities available to help you plan for your financial future.
Epstein & White Financial Services Wealth Management
Wealth management can mean different things to different people. Services include investment advice, portfolio management, tax planning, asset protection, and estate planning to name a few. At Epstein & White we feel that in order to truly manage your wealth each of these components needs to be analyzed, and more importantly they need to be integrated and working together with each other to meet all of your goals.
At Epstein & White Retirement Income Solutions, LLC, we maintain an in house expertise in the following areas:
Retirement Income Strategies
Wealth Accumulation
Asset Protection
Social Security Planning
Investment Advisory Solutions
Life Insurance
Tax Minimization Strategies
Long-Term Care Strategies
IRA & 401(k) Rollovers*
However, we do not ask clients to give up existing advisory relationships. Instead, we will work with trusted CPAs, attorneys, etc. to recommend strategies that best address your stated needs.
At Epstein & White Retirement Income Solutions, LLC, we can refer you for the following services:
Trusts
Probate avoidance
Charitable Giving
Estate Planning
Tax Planning
IRA Legacy Planning
Our insurance professional and Registered Investment Advisor/Registered Representative is not permitted to offer, and no statement contained herein, shall constitute tax, legal or accounting advice. You should consult a legal or tax professional on any such matters.
To schedule a time to discuss your financial future, contact us at info@epsteinwhite.com or call us at 858-564-8036 today!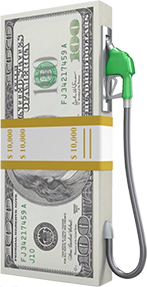 How big is your Retirement Shortfall?
Will you outlive your money or will your money outlive you?