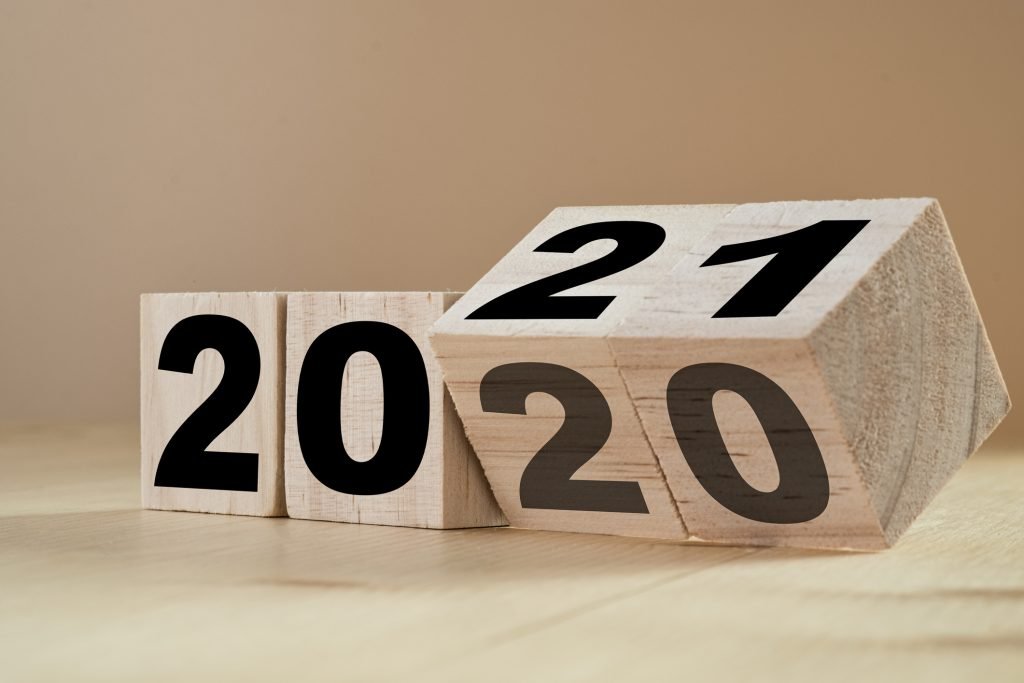 The Social Security Administration recently made some important announcements that workers and retirees should note, including a Social Security benefit increase – and a tax increase. While it's very unlikely that the program will ever disappear, we could see changes in the coming years due to the program's financial state. The Social Security trust fund was projected to run out in 2035, at which point about 79% of benefits would be payable.[1] Here's how Social Security benefits and taxes will change next year.
Benefits Will Increase by 1.3% in 2021
Social Security beneficiaries often get a Cost of Living Adjustment (COLA) that increases their benefit. In 2020 the COLA was 1.6%, and in 2021 it will be 1.3%.[2] COLAs have been relatively low recently, with the exception of the 2.8% increase in 2019. Sometimes there is no adjustment, such as in 2010, 2011, and 2016. This can mean that a benefit doesn't go as far, especially when healthcare costs and general inflation increases. Low COLAs serve as a reminder that retirees need to be wary of rising costs and the long-term effect of inflation on their savings – even when inflation is relatively low.
Wages Subject to the Social Security Payroll Tax Will Rise 3.7%
In 2020, earnings of up to $137,700 were subject to the payroll tax. In 2021 this amount will increase to $142,800.[3] Workers and employers each pay 6.2% of the tax, and the self-employed pay the total 12.4%. This means that the maximum amount that employees can pay is $8,853.60 per year and is $17,707.20 for self-employed workers. Keep in mind that taxes don't disappear in retirement – up to 85% of your Social Security benefit could be taxed, depending on your income.
What Is the Future of Social Security?
While these changes might seem small, they could be part of larger trends that could shape the program in the coming decades. November 3rd is almost here, and the outcome of the election could affect Social Security. For example, Joe Biden advocates for applying the payroll tax to earnings over $400,000 and instituting a minimum benefit so that everyone who has worked for at least 30 years would be guaranteed a benefit of at least 125% of the federal poverty level.[4] Meanwhile, Trump has said that he wants deferred payroll taxes forgiven and would like to eliminate the Social Security payroll tax altogether and fund the program through income taxes instead.[5]
Regardless of how Social Security benefits and taxes will change in the future, we can help you create a plan to maximize your benefit. You might be wondering when you should claim your benefits, whether your spouse should claim their own or a portion of yours, or how working could affect your benefit. Sign up for a complimentary financial review so we can discuss how your Social Security benefit fits into your overall retirement plan and what claiming strategy will work best for you.
[1] https://www.cnbc.com/2020/08/18/heres-how-joe-biden-plans-to-change-social-security-if-elected-president.html
[2] https://www.ssa.gov/cola/
[3] https://www.ssa.gov/cola/
[4] https://www.cnbc.com/2020/08/18/heres-how-joe-biden-plans-to-change-social-security-if-elected-president.html
[5] https://www.marketwatch.com/story/trumps-idea-on-changing-social-security-funding-has-the-potential-to-break-an-impasse-on-much-needed-reforms-2020-09-09
Epstein & White Financial, LLC ("Epstein & White Financial") is an SEC-registered investment adviser; however, such registration does not imply a certain level of skill or training and no inference to the contrary should be made. A copy of Epstein & White Financial's current written disclosure statement discussing our advisory services and fees is available for review upon request or at www.adviserinfo.sec.gov.
Epstein & White Retirement Income Solutions, LLC ("Epstein & White Retirement") is a licensed insurance agency with the State of California Department of Insurance (#0K53785). All investment advisory and financial planning services are provided only through Epstein & White Financial.
Information contained herein is for informational and illustrative purposes only and general in nature. It should not be considered investment advice or a recommendation to buy or sell any type of securities or insurance products and no investment decision should be made based solely on any information provided herein. We provide this information with the understanding that we are not engaged in rendering legal, accounting, or tax services. We recommend that all investors seek out the services of competent professionals in any of the aforementioned areas.
Investment in securities carries a risk of loss, including loss of principal amount invested. Different types of investments involve varying degrees of risk. It should not be assumed that diversification or asset allocation protects a portfolio from loss or that such will produce profitable results.