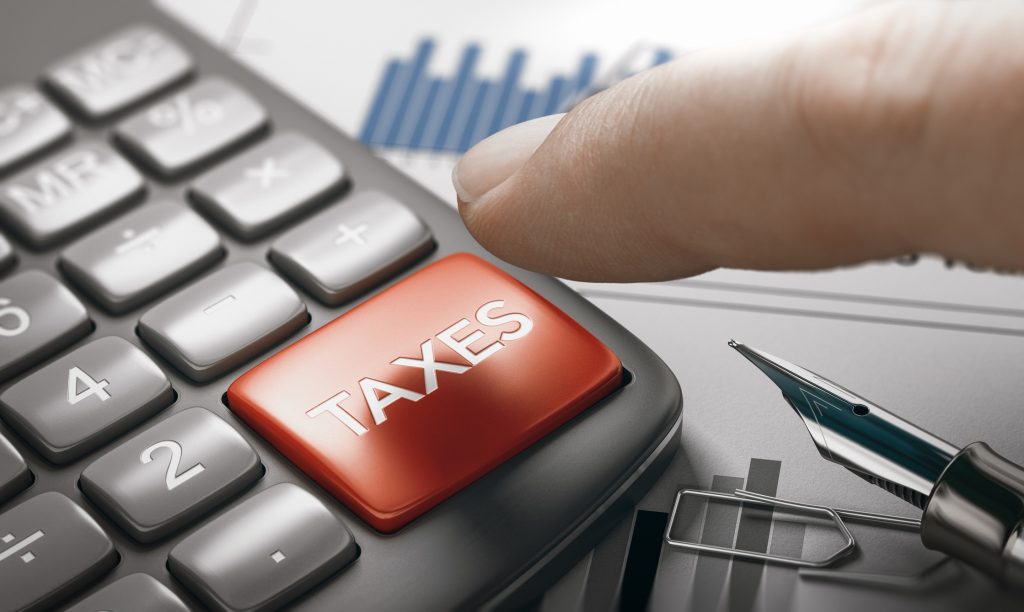 The Biden administration has already spent $1.9 trillion on COVID relief and has plans to spend trillions more on infrastructure projects, Medicaid expansion, education, and climate investments. In order to fund these projects, the administration has proposed several tax-increasing measures on corporations and individuals. You may think you won't have to worry as much about your tax burden in retirement, but you could be wrong. You may need to prepare for taxes on your retirement accounts.
How Are Distributions Taxed?
Distributions from traditional retirement accounts such as IRAs, 401(k)s, 403(b), 457, and Thrift Savings plans are taxed as ordinary income. If you plan on getting most of your retirement income from these sources, keep in mind that it can potentially affect your tax burden in retirement. Also, remember that at age 72, you will most likely be required to take minimum withdrawals from your tax-deferred retirement accounts. RMD amounts are set by the IRS and may force you to withdraw more than you normally would in one year. This could mean an increased tax burden.
What About Inherited Retirement Accounts?
The SECURE Act recently eliminated the "stretch IRA," which allowed IRA beneficiaries to take RMDs based on their life expectancy. This allowed beneficiaries more flexibility when taking distributions and allowed more time for tax-deferred growth. Now, instead of taking RMDs over their own lifetimes, most non-spouse beneficiaries must drain inherited IRAs within 10 years. This could mean missing out on years of tax-deferred growth, plus a potentially higher tax burden for those who inherit large accounts. There are some exceptions: Spouses, disabled individuals, and those less than 10 years younger than the original account owner do not have to drain the account within 10 years.
What Can You Do to Prepare? 
Plan for the tax rates of the future, not the present. Rather than waiting to pay more in taxes on your retirement income, you may be able to take steps to help reduce your tax burden for the long term. Tax minimization strategies could include converting part or all of a traditional tax-deferred retirement account to a Roth IRA, working with a financial planning professional when selling property, funding a tax-advantaged annuity, and exploring the tax advantages of leveraging a life insurance policy.
We understand that taxes could be your biggest expense in retirement and want to work with you to help minimize them. Tax and income planning are important parts of your retirement strategy, and these elements need to work together in one comprehensive plan. To start exploring tax minimization strategies in retirement, sign up for a complimentary financial review with us!
---
As of March 31, 2021, Epstein and White is now a part of Mercer Global Advisors Inc. Mercer Global Advisors Inc. ("Mercer Advisors") is registered as an Investment Adviser with the SEC. The firm only transacts business in states where it is properly registered or is excluded or exempted from registration requirements.
Epstein & White Financial, LLC ("Epstein & White Financial") is an SEC-registered investment adviser; however, such registration does not imply a certain level of skill or training and no inference to the contrary should be made. A copy of Epstein & White Financial's current written disclosure statement discussing our advisory services and fees is available for review upon request or at www.adviserinfo.sec.gov.
Epstein & White Retirement Income Solutions, LLC ("Epstein & White Retirement") is a licensed insurance agency with the State of California Department of Insurance (#0K53785).  All investment advisory and financial planning services are provided only through Epstein & White Financial.
Please Note: Epstein & White is a tradename. All services provided by Epstein & White investment professionals are provided in their individual capacities as investment adviser representatives of Mercer Global Advisors Inc. ("Mercer Advisors"), an SEC registered investment adviser principally located in Denver, Colorado, with various branch offices throughout the United States doing business under different tradenames, including Epstein & White.
Information contained herein is for informational and illustrative purposes only and general in nature.  It should not be considered investment advice or a recommendation to buy or sell any type of securities or insurance products and no investment decision should be made based solely on any information provided herein. We provide this information with the understanding that we are not engaged in rendering legal, accounting, or tax services. We recommend that all investors seek out the services of competent professionals in any of the aforementioned areas.
Investment in securities carries a risk of loss, including loss of principal amount invested.  Different types of investments involve varying degrees of risk. It should not be assumed that diversification or asset allocation protects a portfolio from loss or that such will produce profitable results.